April 25: Announcing our Face Mask Drive!
We are excited to announce our Face Mask Drive in support of Any Baby Can of San Antonio. They provide many wonderful services to the San Antonio families and we are honored to give back to them. Join us over the next couple of weeks as we gather sewn masks for the families and children they serve.
May 18: That's A Wrap!
Our Mask Drive for Any Baby Can of San Antonio ended Friday! We are pleased to announce that we CRUSHED our goal by collecting a total of 796 masks! Thank you to those who donated, sewed, and put in the miles delivering supplies and coordinating drop-offs! The response from our community was incredible we are looking forward to handing these off soon!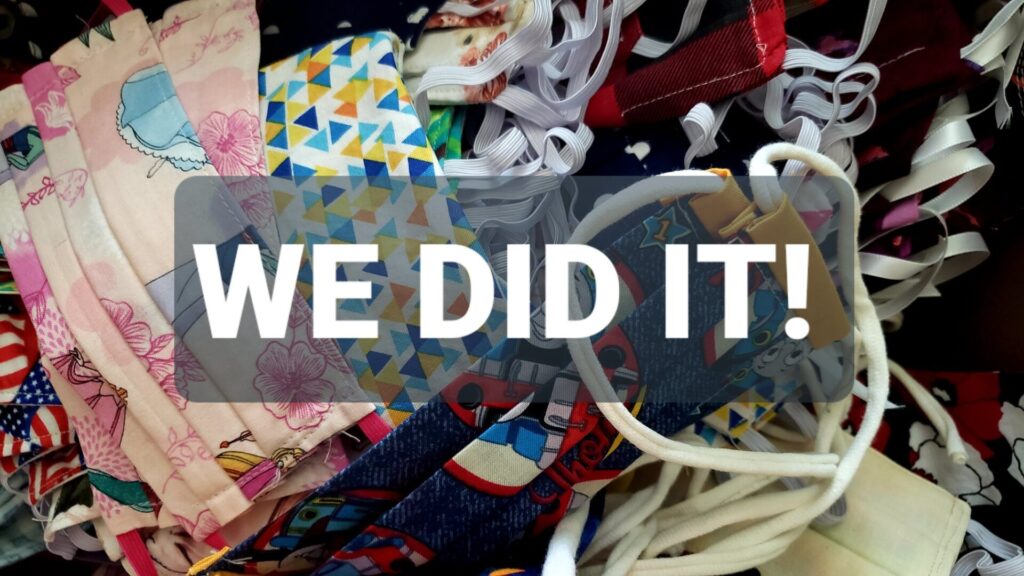 May 20: Face Mask Delivery
Today, we handed off almost 800 masks to Any Baby Can of San Antonio! As a result, they will be sharing these masks with the families they support. Our initial goal was 500 masks, but thanks to your support, we surpassed our wildest ambitions.
Y'all made it happen! Thank you to everyone who donated, sewed, did porch pickups, and reached out in support! Special shout out to the following people: Chic'tique, TX Grandparents Raising Grandchildren. The Cultivate Maskateers (Priscilla, Nicole, and Chelsea). The Mask Angels (Michelle and Lily), Sylvia, Tammy, Emma, Raphaella, Pam, Titima, Karen, Mercedes, and Michelle.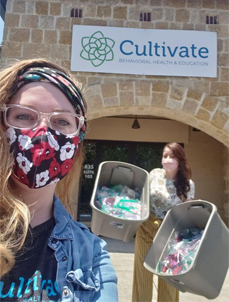 Our Vision:
Cultivate Behavioral Health and Education is a team of people who seek kindness and aim to create a purpose-driven environment. We provide coordinated care, support, and treatment for all families. Moreover, our team commits to actively participating in advocacy efforts for underserved populations.
Head to our dedicated Vision Page to learn more about our Community Outreach Initiatives and goals.